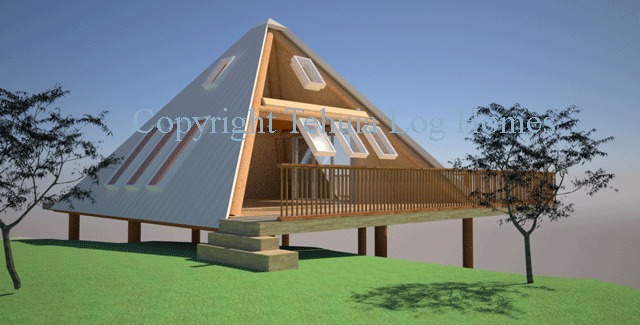 Original Two Level Tehuia EON Studio Concept
People kept asking me for a small cabin and given such buildings are often for wilderness locations we set to design simple, easy to erect space that is resilient enough to handle extreme weather, that is affordable and passive solar. The answer I named, the Tehuia EON.
The Base EON, the 'convertible', allows you go off grid with a beautiful strong dwelling on your land. Think of it like a big Tipi or Marquee. Its inexpensive and importantly allows you to convert it to a Code Complied permanent dwelling if and when you are ready. Either a hard top EON house or Peaks Series, because the frame engineering is the same.
The EON Convertible has adjustable feet so does not need piles dug into the ground unless the site is steep. Any relatively flat land with access for delivery of the big frame logs will work. We'll consult with you on your proposed site before you buy.
The EON Convertible is perfect for eco tourism ventures and now sits on water as the
Eco Outpost.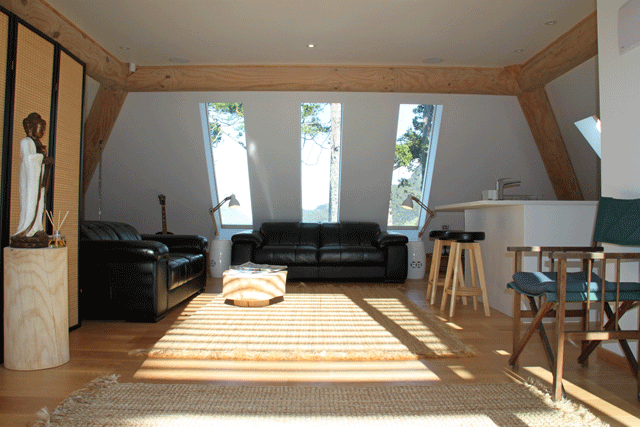 The EON can qualify as a minor dwelling to accompany the main house or its big enough to downsize and live simply.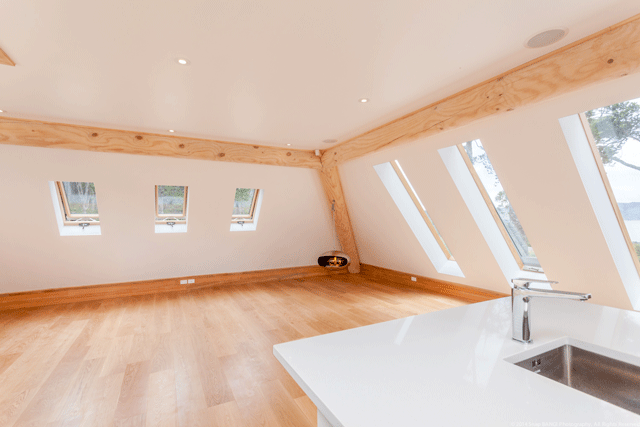 Tehuia Eons evolved out of our creative design space located here on the West Coast of New Zealand. It can be wild here on a coastal head-land in the South Pacific. Powerful winter Sth Westerly storms drive in hard from the Tasman Sea and Antarctica. Natures powerful forces focussed our energy on a building with remarkable strength.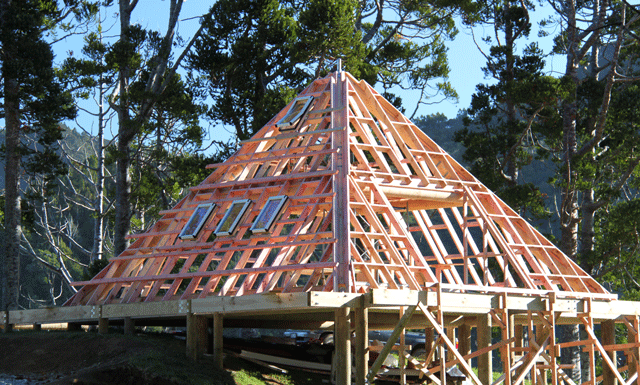 My First Tehuia EON 'HardTop' Kitset on log piles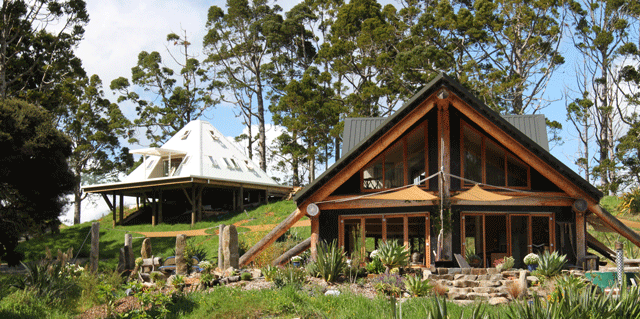 Yes it's an ancient geometric pyramid design and so nothing new there, yet our modern version is made with logs and has break-through Kiwi innovation at its core. It allows open space, multiple levels, multiple rooms and multiple uses. At a later date, you can add our'Tehuia Peaks' to re-create the 'Eon' as a Twin Peaks, Three Peaks or Four Peaks. Or join the Eons with walk ways to create a private Balinese style retreat.
No its not your typical conventional 3 bedroom house, Bach or cabin. Its 'form follows function' c
reative space. A basic 1 level lockup, a humble 2 level hut on a remote mountain or a unique beach bach hunkered down in the sand dunes.
Tehuia EON Twin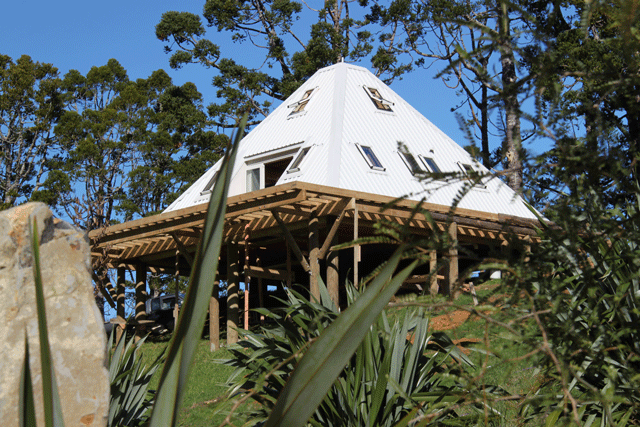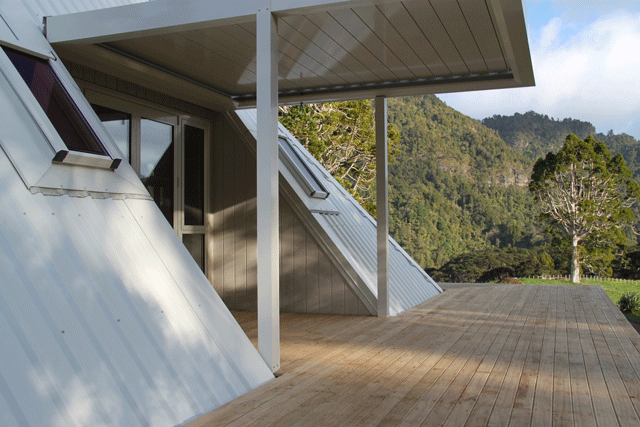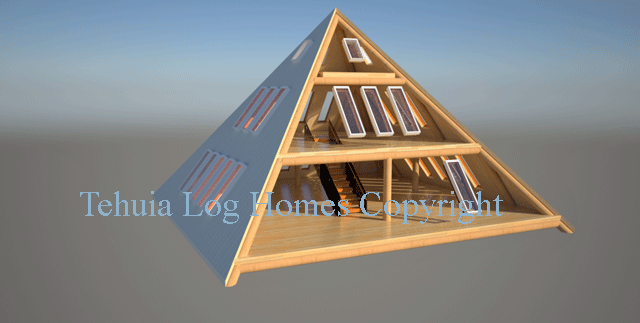 Three Level Tehuia Eon
"We believe the future belongs to intelligent sustainable thinking. We believe this time proven design has something very to special offer."

The EON Experience
Auckland, Auckland, New Zealand
We call this the 'EON'. Its a luxury log frame cabin built in the shape of a pyramid. Sitting on a ridge overlooking a West coast Auckland harbour and forests. Also farmland with sheep, cows and na...